Award-winning Adelaide real estate agent Angelo Nickolas, who lost his battle with cancer aged 32 earlier this month, has been remembered as a mentor who gave his "absolute all and always went the extra mile".
The director and auctioneer at Noakes Nickolas Ashford, in Adelaide's inner south-west, died on June 4. More than 900 people gathered to farewell him at a service hosted by Peter Elberg Funerals on June 14.
Angelo's mother, Doris Nickolas, told guests there was "not a day in the 32 years of your wonderful life here on this earth, that you did not bring us complete joy".
With the family's permission we share her full moving eulogy.
"MUM" - the first word and the very last word you spoke to me, my irreplaceable angelic firstborn child.
The greatest gift - and for this I am eternally grateful.
Blessed are Dad and I that you chose us, out of the billions of people in this universe, to guide you, teach you significant lessons in life, nurture you, love you, and care for you right up till the very end. It is an absolute honour to be your parents.
Angelo, our brave and courageous boy, what is there not to love about you?
There sincerely is not a day in the 32 years of your wonderful life here on this earth, that you did not bring us complete joy.
Your infectious smile, your bright heart, your warm hugs, those sloppy toddler kisses, the charismatic energy that was ever-present in your years is what we will carry with us in our hearts eternally.
To your loving siblings Terry, Alicia, and Christo you are their world.
There are no other words in the dictionary that can define what you mean to them.
They too will carry you in their hearts forever as you are now the beautiful angel looking over them.
You are forever loved and adored by Benita, Kosta and Efthimia.
Angelo, our brilliant boy, you gave Dad and I the most amazing gift when you brought the love of your life into our lives - a day we will never forget.
Upon meeting Stacey for the first time and sharing that big warm hug, we instantly knew
"This is the girl Ang is going to marry!".
And from this day on, Stacey brought nothing but pure love and happiness into our home.
Stacey, our precious daughter, you were true to your vows, in sickness and in health, you devotedly stood by your darling husband.
You are the reason he loved, the reason he fought.
And the reason he wanted to live!
Raw love comes once in a lifetime, and you both proved this to be true!
I would like to recite a poem by N.R.Hart, dedicated to Angelo and Stacey:
"And there is a reason why you can't walk away, there is a reason why you stay.
It is because we belonged to each other from the start.
You don't know this, but we secretly rescue each other … from life, from love, from everything.
Your soul and my soul are the same.
We exist in each other.
And the only thing scarier than staying is leaving
Because our souls already knew we could never part."
And for Stacey's family they too, gained a son who adored and loved them dearly.
 I would like to share some beautiful words written with love by Angelo's in-laws George and Angie and families:
"Angelo gave us all, family, relatives, colleagues, and friends time to connect and come together, when otherwise we may have been distracted by what may be considered minor distractions. I cannot hope to understand his drive, determination, and vision he had for his and his darling Stacey's future together. He gave us all hope that our inner strength far exceeds the strength we outwardly show.
We are proud of him, to have known him and have him as our own. He will be remembered to us all as an inspiration to be better. Angelo we are so proud to call you, our son. You are now free to fly with the Angels."
An overwhelming love, greater than anything in this life is how Angelo's grandparents - pappou Lefteri, yiayia Niki, pappou Vangeli and yiayia Lucy - felt when they held their firstborn grandchild in their arms.
Little Vangeli was their pride and joy and the reason they smiled.
He gifted them 32 cherished years of unforgettable memories which they will carry in their hearts forever.   Angelo created a unique bond with each and every one of his cousins, aunties, and uncles.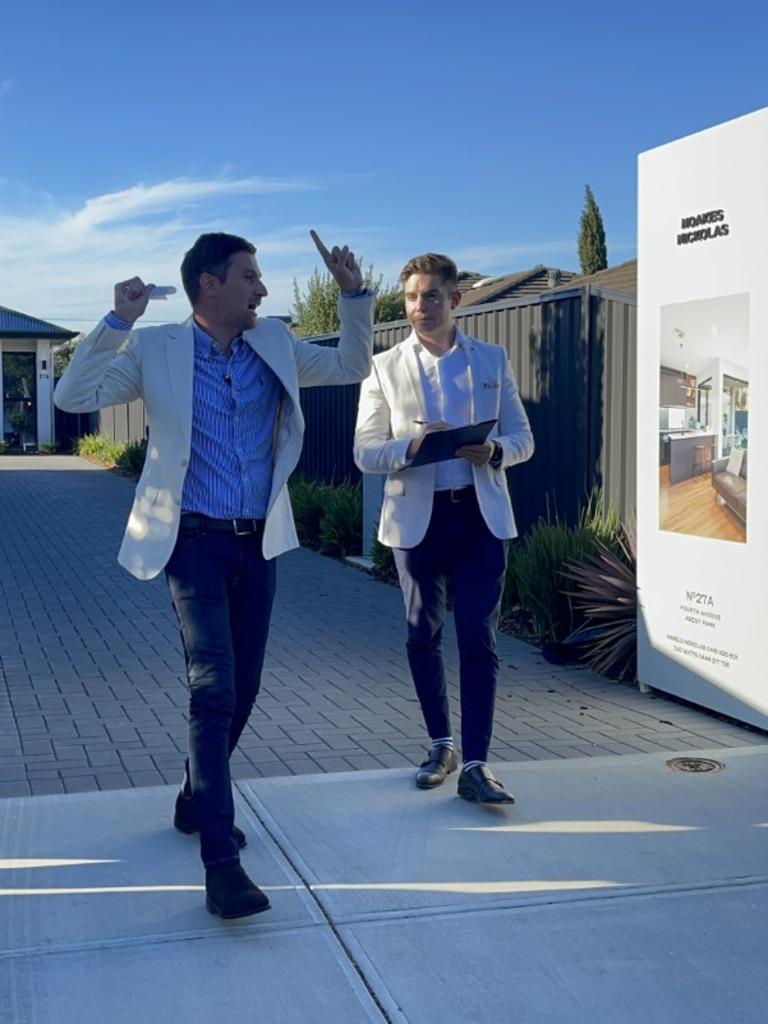 He absolutely adored them, created so many funny memories and loved them unconditionally.
The devotion, love and ongoing care given to Angelo throughout his illness by Angelo's grandfather, my incredible dear father Eleftherios, my sister and brother - especially during the last few weeks of his life - is something truly incredible. We are forever grateful.
Angelo, the most kind-hearted soul, you had the ability to create a difference in the lives of the thousands of people you met, no act was ever too small.
From primary to high school, from every place of employment, you left a positive impact in someone's life, and in turn, a positive impact in your own life.
You walked alongside so many, not to show how you did things, but to show them what they could do. You kept your word; you gave it your absolute all and always went the extra mile. The advice, love and support you offered made a difference in all our lives. You are what we define as a light worker, otherwise known as a mentor.
Towards the end, none of us knew the battle you fought inside every day. No matter how dark it got, you kept your smile and shined your light for anyone who needed it. Even though you knew you needed it the most.
You made us believe in a better tomorrow and for that Ang we will always be thankful.
Our family bond will never ever be broken!
Until we meet again sweetheart, rest peacefully in God's loving care.
We will love you forever, and in our hearts, we will carry you.
Mum and Dad x